A 2012 Living Now Book Award Winner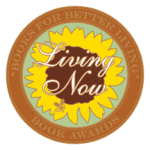 This warm, readable, and ultimately inspiring book for all ages shares with the world the treasured wisdom of our elders. From many hours of interviews and through open-ended questions, veteran author Neal Whitten draws insights from the life experiences of 25 older Americans. Representing different ethnic, economic, religious, and social groups, the interviewees reflect on their diverse lives and express their unique perspectives. They share with us the wisdom they have developed over the years and offer their advice for a life well lived.
The thoughts shared in this award-winning 480-page book cover a wide range of topics, including philosophies in living life, relationships, family and parenting, spirituality, education, health, finances, vocation, workplace, stress, pursuing your dreams, hobbies and leisure time, caregiving, dealing with hardships, aging and retirement, doing it all over, and so much more. This collection of over 1000 unique passages gives readers of any generation a thoughtful and inspiring gift: the accumulated wisdom of these members of this venerable generation.
Because The Gift of Wisdom: Lessons for a Lifetime covers a broad range of life topics, it is intended to help, comfort, or inspire almost anyone—teenagers, college students, and adults of all ages, regardless of gender, race, ethnicity, or religion. The book has material that speaks to new or seasoned professionals in the workforce, newlyweds, parents, grandparents, caregivers, retirees, and people going through hardships, pursuing their dreams, or simply looking for thoughts to pause and reflect upon. The book is specially designed to be easily read and referenced.
The author sincerely hopes the insights, wisdom and guidance in this book will help you be more comfortable with who you choose to be and more happy, prosperous, and successful in your life. This treasure trove of wisdom offers readers a true gift: the gift of wisdom.