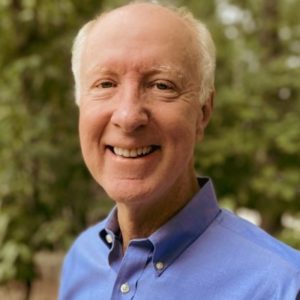 Neal Whitten is a consultant, trainer, mentor, speaker and best-selling author in the areas of leadership and soft skills, project management, team building and employee development. He has more than 35 years of front-line leadership, project management and personal development experience.
In his 23 years at IBM, Neal held both project leader and management positions. He managed the development of numerous software products, including operating systems, business and telecommunications applications, and special-purpose programs and tools. For three years, he also managed and was responsible for providing independent assessments on dozens of projects for an Assurance group. Neal is president of The Neal Whitten Group, created shortly after leaving IBM in 1993.
Neal is the author of eight books, including:
 Power Skills that Lead to Exceptional Performance (Business Expert Press)
The Gift of Wisdom: Lessons for a Lifetime (Award winning; The Neal Whitten Group)
 Neal Whitten's No-Nonsense Advice for Successful Projects (Management Concepts)
Neal Whitten's Let's Talk! More No-Nonsense Advice for Project Success (Management Concepts)
 The EnterPrize Organization: Organizing Software Projects for Accountability and Success (Project Management Institute)
 Managing Software Development Projects: Formula for Success, Second Edition (John Wiley & Sons)
 Becoming an Indispensable Employee in a Disposable World (Prentice Hall)
Neal is a frequent presenter and keynote speaker at conferences, seminars, workshops, and special events. He has developed dozens of leadership, project management and personal development classes, and presented to many thousands of people from across hundreds of companies, institutions and public organizations. Neal has developed many popular online products available to the public including: Are You Too Soft?; What Makes a Team Member Valuable?; Dealing with Difficult People; Actions to Build Your Self-Confidence; Behaviors to Master When Dealing with Your Leaders; and Achieving the Elusive Work-Life Balance. He has written over 150 articles for professional magazines and had been a contributing editor of PMI's PM Network® magazine for over 15 years.
The services of The Neal Whitten Group include those of training all members of a project or organization in the adoption of an effective, productive work culture; training in areas of leadership, accountability and professional maturity; and presenting to all members of an organization or company in being on-point and deliberate  in their lives so they can achieve a more effective, balanced and full life. Popular workshops include:
Neal is a member of PMI® and has been a certified Project Management Professional (PMP)® since 1992.
PMI, PMP and PM Network are registered marks of the Project Management Institute, Inc.